I have experimented with this wristwarmers for a while and tried out several tutorials, in the end the solutions was to make a pattern my self with a thumb. This was so comfy and warmer than the others.  This one is made to my little sister who is a photographer. Now she can take picture's when it,s cold outside.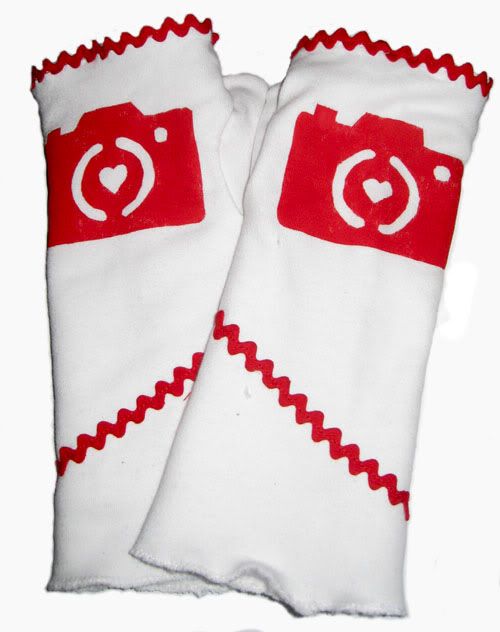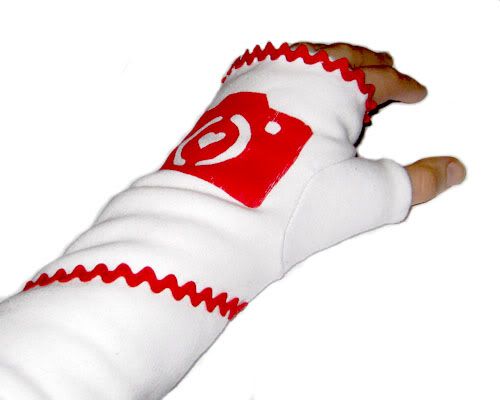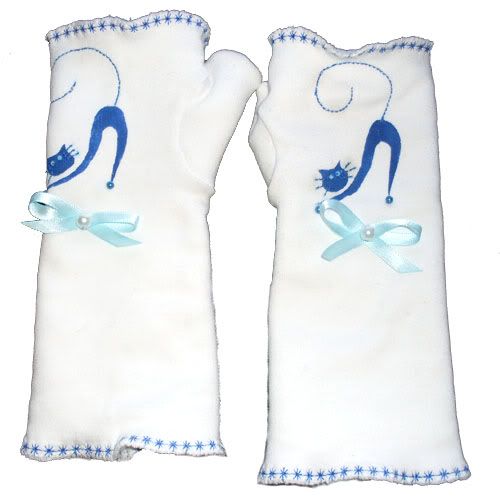 This one i made for my ant to christmas. I uses an old tablecloth from the 70's and add some brown cordfabric. I absolutly love this combination of colours. You can find the pattern here. She have used a letherstrop, but I made buttonholes and made a made a wide strip. It dosen,t close so automaticly it is soposed too but it's ok. Inside it have pockets for knit-recipe and needles.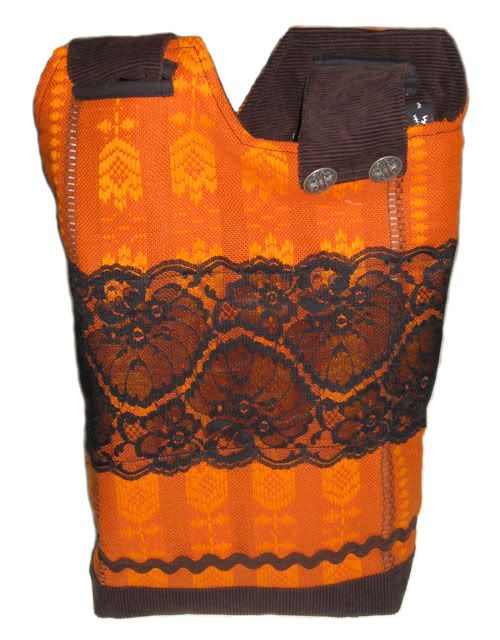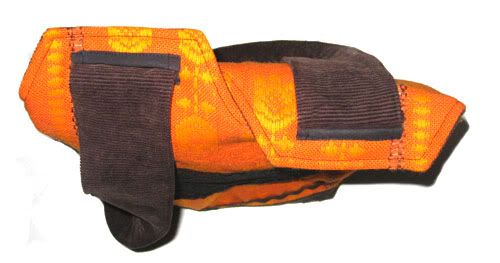 This is a contribution to a contest and I love the colors.  I'ts the same as I used in the calender . I got inspired from this tutorial site. Learned a lot from this very american ladies though. So now I can quilt too, or at least a little bit.
Finally it is on my wall. It has been there since the 3'd, 3 days over but my little boy got 3 lego's(I have put legotoys inside) that day complimented by a big smile. Well it took me a little more time then foreseen and i got a little supermomstressed. I got tierd of triangles but loved the fabric. The fabric is bought from this lovely store at etsy. Leftovers will be used for my next project, a table runner.
The triangelbags are made by sewing two 60 degrees triangles together and sew 1/3 up on 3 sides.  Pin and sew the tops down and pull a ribbon through and woila you have a triangelbag. Just repeat it 23 times..
The tree have 3 "branches" that lay over eachother from top and down, its a little hard to see with this fabric tough.
This calender is for me too because I can look at the gorgeous fabric every day to Christmas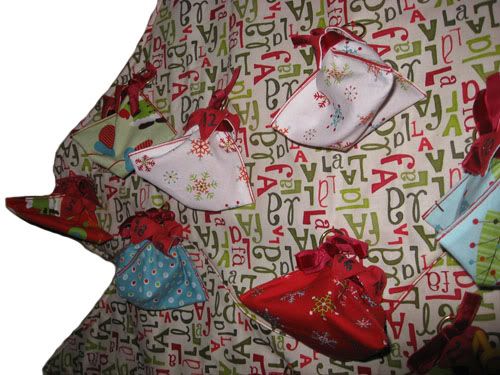 Two more of these sweet fleecedresses. Size 7 and 2 year. I love to make these and have appliqued cords on the bottom.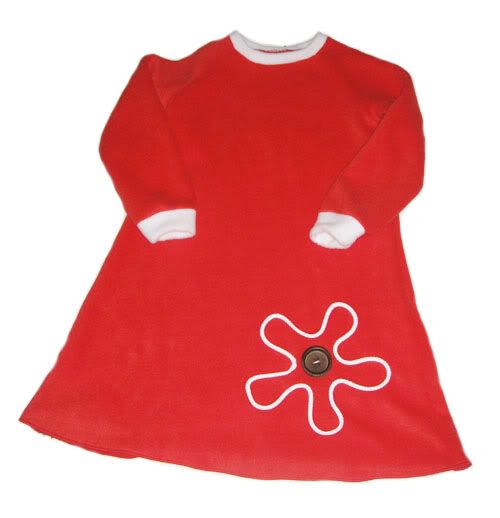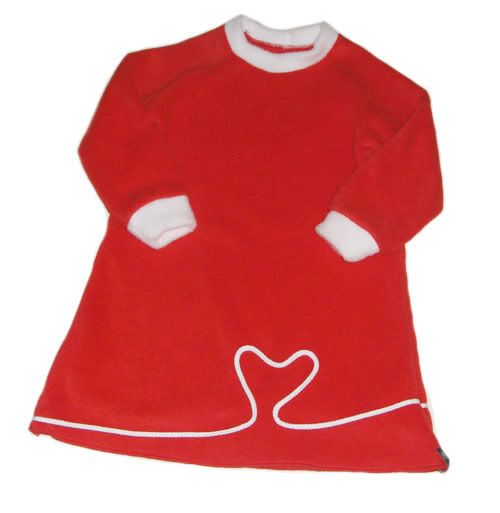 Another try on lovegloves. I wasn't pleased with the first one's. Instead of ribfleece on the ends I'll use elastic and ribbon. So much nicer look but i tried not to make them too girly since both a man and an woman will were them. The heart is made of cords.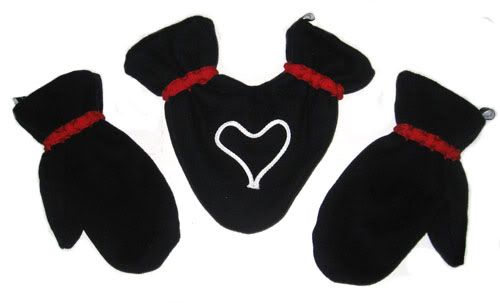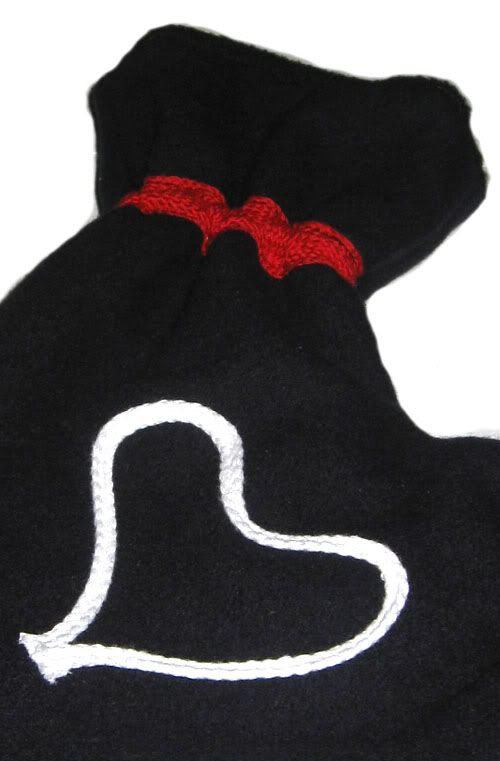 I'am quite proud of this dress. I made a pattern all by my self so this is all my work
But I don't have a 4year old to test the fit so I hope it does. Red and white fleece in very high quality and i love it. Raglansleeves make this easy to sew together! i don't like heart so much but now I had to make one. Cut a heart out were you want it ( I know, scary) sew around with smal zigzag. Then i used adhesive spray and glued on tearaway and a layer of fleece, just around the edge of the heart. Sew around the heart and remove the paper and woila.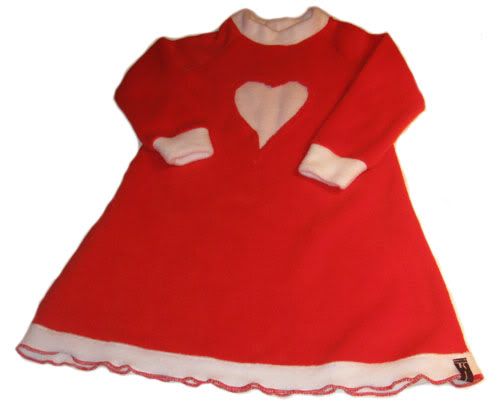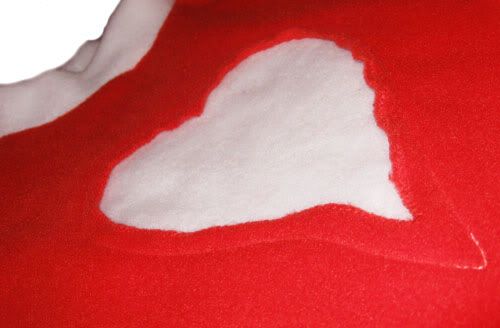 This is a redesign of a skirt Ive got from my little sister. She is by the way a very talented photograph and she go on a school in oslo to bee one. Check out her website here.   I gathered the waistline to fit a child and used the rib all over again. Originally this was a skirt with many layers but I think this is much nicer. Fits a little girl at 10 years.
This one is made of velour with stars. It's so soft and kozy and I can spend my day just to touch it lol. I've got a bit hooked on rolled hem or what it this called in english. Goggle translate does not have all my seam expressions I need!!! Anyway the seam you see at the bottom of the dress made with overlock
On this dress I made all my seam outside of the dress as an effect. I followed the same pattern as the Monkey dress. Check out how two different fabrics make two different dresses. This is actually a size 2 year and I tried it out on my two year old boy but i diden't take a picture *grin*