A normal circle skirt is made of the circle and some rib. I have made it little more advanced and made to  two circles. The top circle is slightly smaller than the lower. Slightly transparent elastic in 4 locations and around the little skirt I sewed on cords with three-step zigzag. And I have been gathering with my serger for the first time, it was so fun and so quick.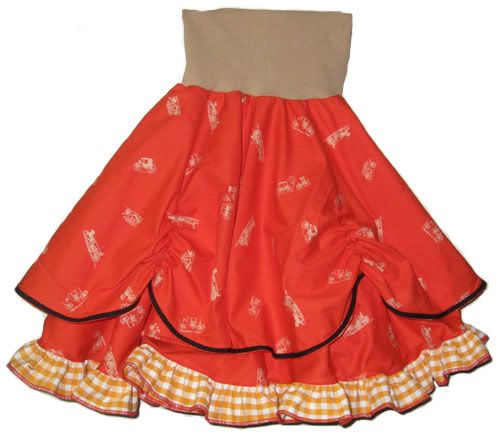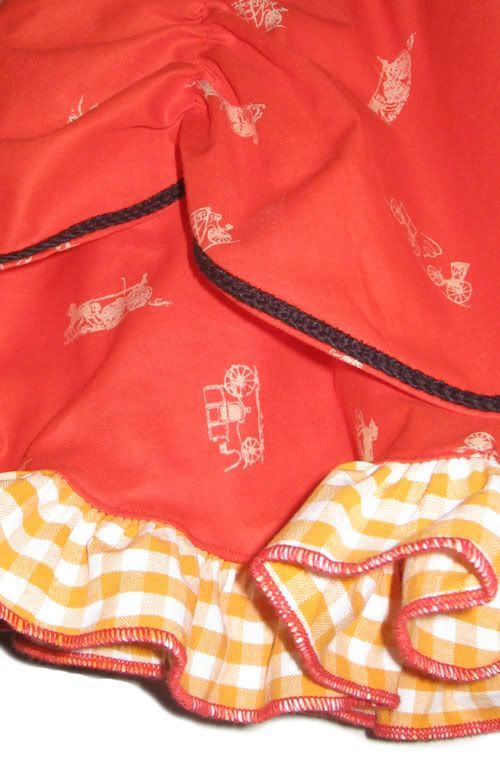 Two more of the aprondress. Size 2 years. fabric from Ikea. I love to make clothes that are not typical girly.
Last night would not my dear son go to bed. He was slow and stubborn and I spent probably 2 hours to get him into bed gaah. I used my frustration to create this little creature that really describes him very well. On the back it says "I don't want to" in Norwegian. Made of corduroy and lined with cotton. Size 3 years.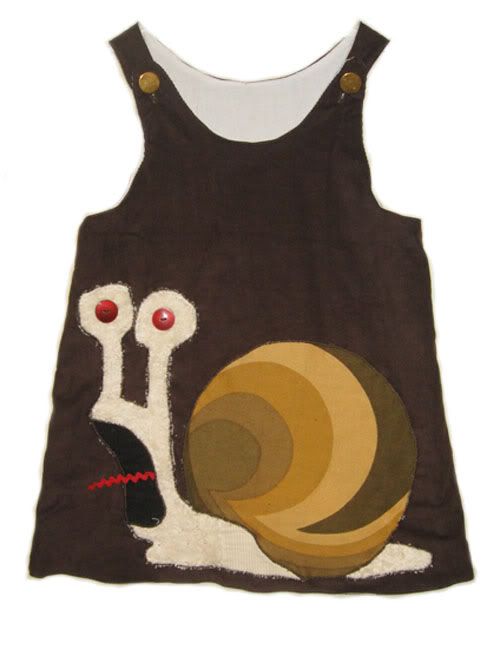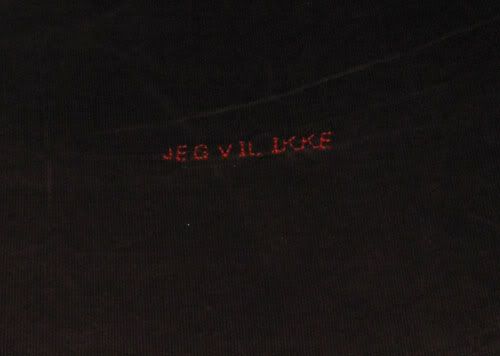 I made a pattern, all by my self! :D:D I just followed this recipe.  Use it on both side all after the mood. The fabric is from Ikea and have this lovely animal pictures. And you can use it in 3 years, first as a dress and then as a tunika so the size is from 3-5 year!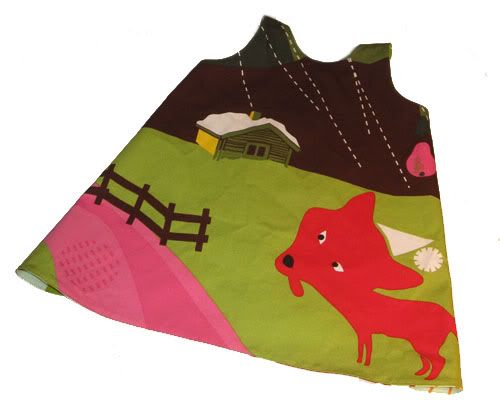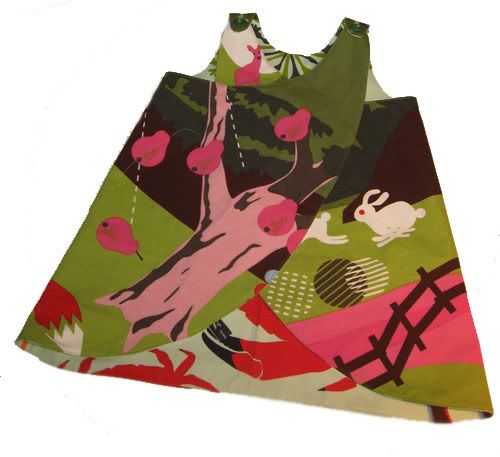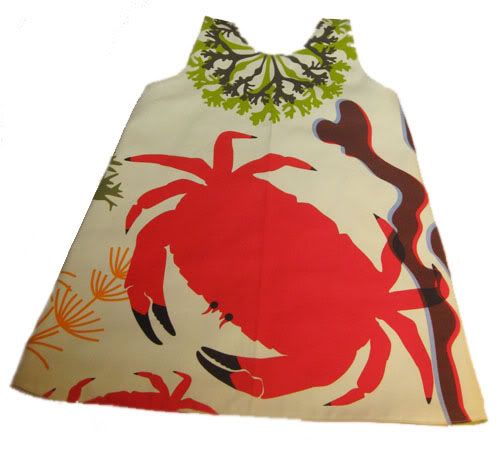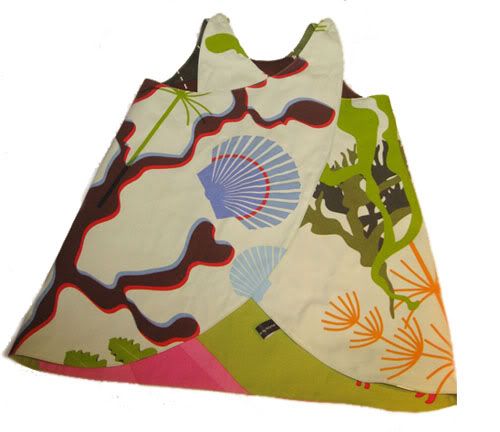 I absolutely love this IKEA fabric with hippos. It's so cute so it had to be a shirt. pattern from Gynther and the bias is from a old old old fabric from the 70's. Size :3 years.
This one i made for the cute little 3 yearold princess. For the market too. I loved to be very girly with this, fun fun fun!
A new pattern for the hat is tried out. I want one that went down over the ears. This was a little big, but my boy shows of the model. Circumference 51cm. Zebrafleece and interlock inside.
Finally a new garment. I have followed an ancient pattern from the 70's. It has elastic waistband and suspenders. I made adjustable suspenders with a button and some buttonholes behind. In front, I have appliquédt a whale with old beddingsheet from the same year, this is also caught up in the legs. The fabric is easy cotton from sydilla. Quite wonderful to use for pants and they really tolerate to use in kindergarten. This is in size 4 years but believe it fits 5 year also. I'll take it with me to the Christmas market, but if i don't sell it you can buy it in my store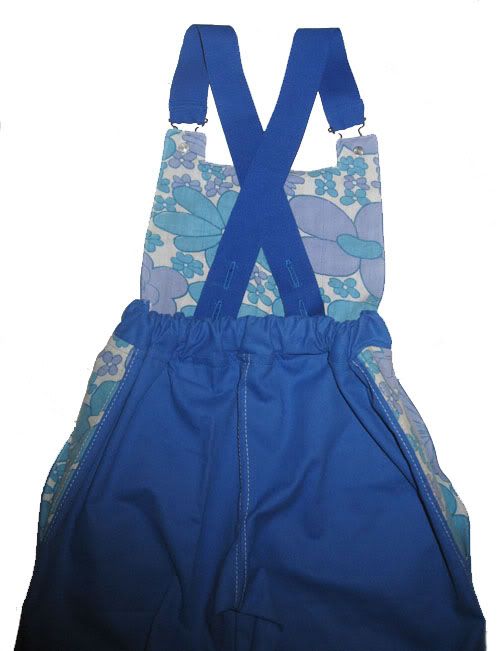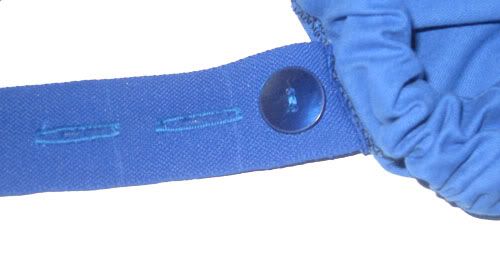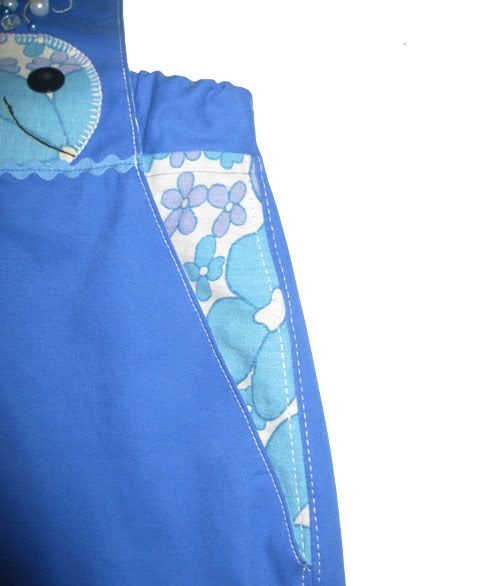 I was creating these little bags and then it hit me, what if I could make these custommade, what fun would that be?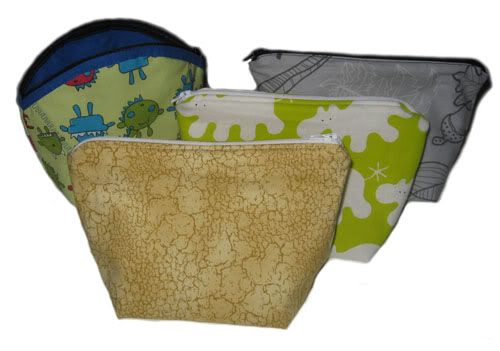 I wantet to print on fabric, but it is quite expensive to order feks from spoonflower.  I did it once when i made pillows to my familiy. I have also orderd a mathprint that I have some plans with. Well I was discussing this with a friend of mine and she had found a blog where a girl  make her own label on the printer. This I had to try!! So i did and here are my result:
Iam quite happy with the result. This is black but was more brown. I tried with colors too but it bleed out in water over some time. Seems that black is the only colour that works.