Last summer I started this skirt.(finished this summer shh) And it was so lovely to wear. The yarn was bought at a cheap shop for about 5 $/ piece. The pattern was very easy to follow, but mine was a bit tight so I should probably have crocheted with a larger hook size.
With a crocheted skirt you'd need a petticoat and since I go could not bear to sew myself  I bought two skirts from a skilled lady on etsy named Myolygirl that sew them. My crochet skirt was much shorter but since I wanted it to go below the knees I kept on for a some extra rounds. I invented the edge myself and it is not as described in the pattern. Pattern can be found here: Jolimar skirt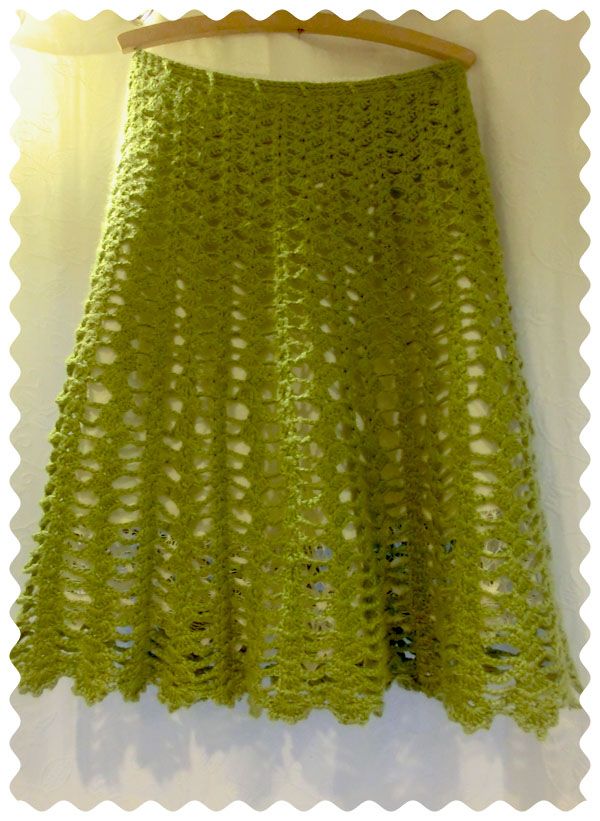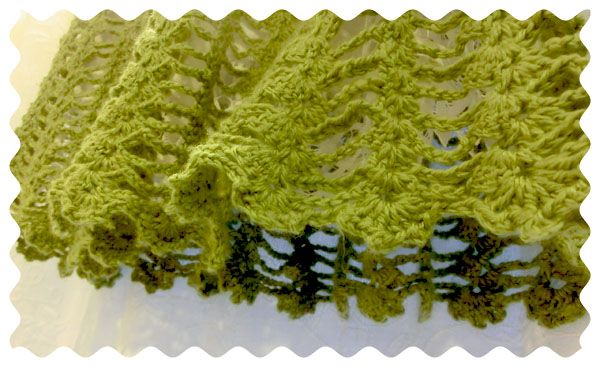 From the patternsite:
I think it turns out just fine!
One Response to "Green crochet skirt to mom"