The summer is almost over but the kindergarden have those nice planning days. Well since my son love to be home (and go nuts on the walls), I have to do somthing. And I got an idea! This is what you need to make a tree-tskirt:
A bored 2 year old child or older

Fabric-paint

A blank white T-skirt in the size you want to make

Some scrapfabric for the tree

Plastic

Coverup for the child and table

(Sewingmachine

)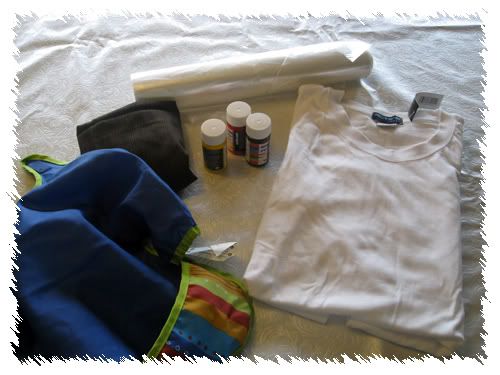 Put a plasticlayer inside of the t-skirt (Showing on top here for cutting)
Then the fun part start. First take your child hand and trace around on the back of the tree-fabric. I used the left hand to get the right hand when i turn it.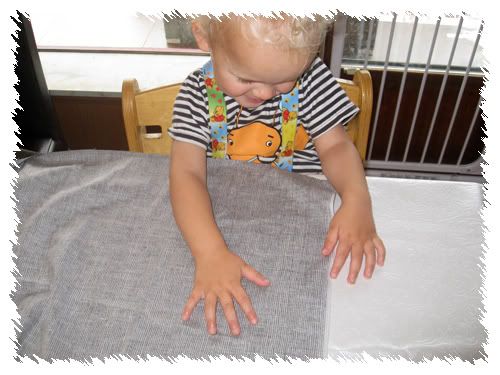 Fold the t-skirt and tape it to the table
ooh the fun part for your child, fingerpainting the leaves. Pour out the painting on the side and let your child be creative. A little help is needed if he/her is a little young, but let he/her do most of the work!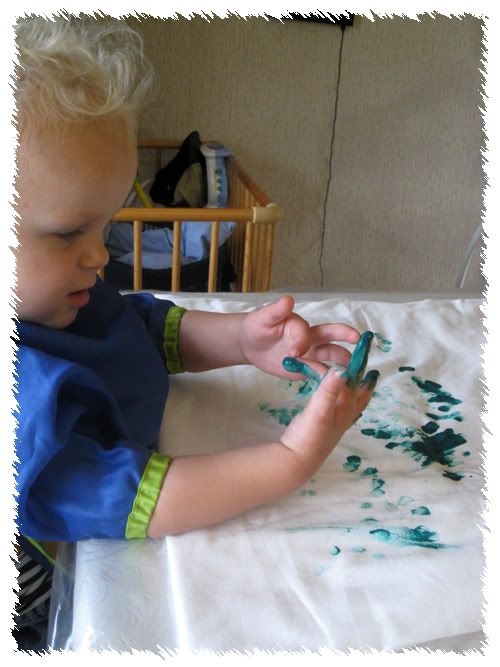 We used three colors, green, red and yellow. Don't do it too much, it get fast too messy and brown, and you don't want a withered tree do you? So this is enough: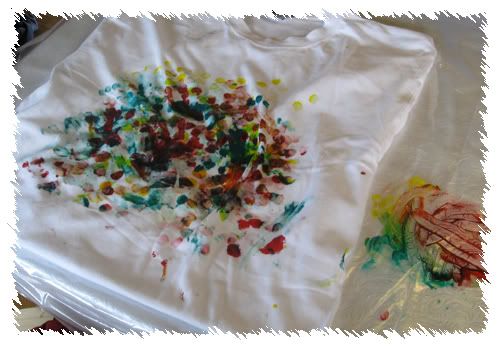 Optional: Then we used a butterflystencil and painted on some butterflyes around the tree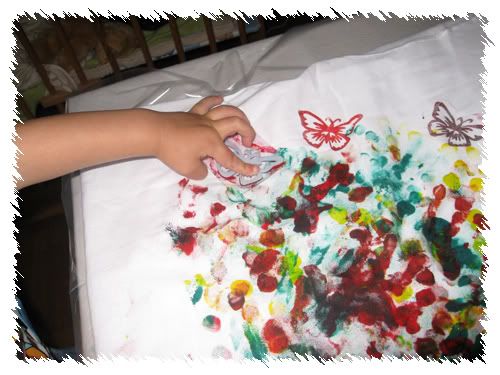 Nice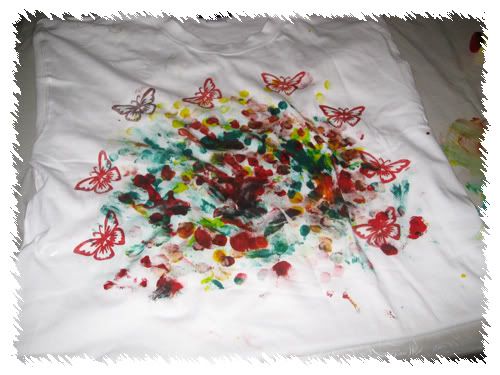 So go and wash your child before he/her paint the walls and the couch. Now while it dryes you can cut out the tree you traced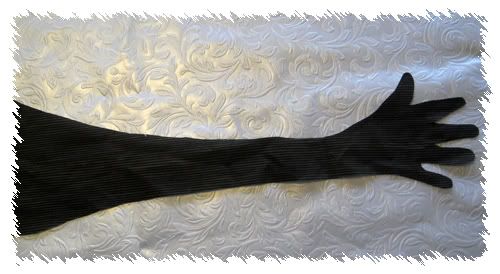 Applique the tree on the shirt, use som stablisator under and sew it on. Optional you can trace the tree after the painting and paint it with black or brown. Iron the painting so the colour don't go off when you wash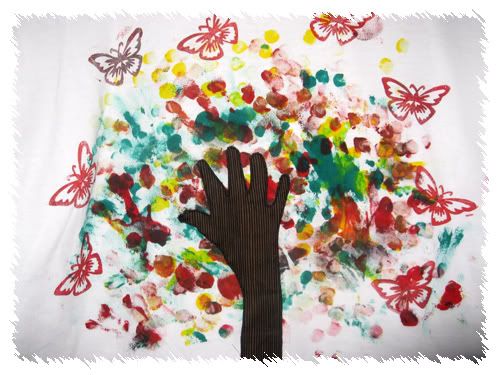 Sign it with your child name and year(use textilemarker). A perfect gift for the dad or someone else in your family.
4 Responses to "Making a tree-Tskirt"