Total visitors:
Visitors this month:
Visitors this week:
Visitors today:
Visitors online:
This website and blog are written in English, but Iam Norwegian. Its not always I find the right word or sentences, so feel free to correct me! Leave a comment an I will be happy to check out your blog :)
Keep in mind the time here in Norway if you ask a question to me or sending me a mail ;)
September 3rd, 2010
This was fun to make, you can use it on both sides, a little heart seams. Lined with thick fleece in the straps and linen in the middle to make it stronger and hold more. This is a little bigger then my last one.  I have tested it on my 2 year old with no problem. The straps are 2,5 m and made of babycord. Monsterfabric is cotton.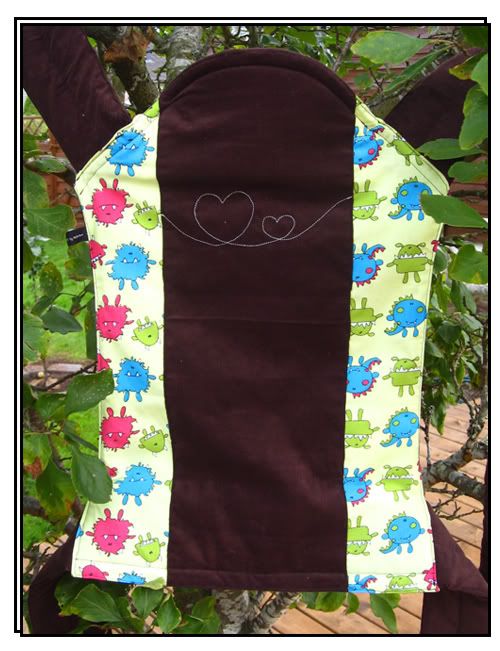 Do you want one? I make it for 1000 NOK / 163 USD