Total visitors:
Visitors this month:
Visitors this week:
Visitors today:
Visitors online:
This website and blog are written in English, but Iam Norwegian. Its not always I find the right word or sentences, so feel free to correct me! Leave a comment an I will be happy to check out your blog :)
Keep in mind the time here in Norway if you ask a question to me or sending me a mail ;)
December 16th, 2011
Love this fabric from sydilla. Its blue monstertruck in isoli.  The pattern is form Ottobre 6/11. this is sixe 4 years but my son is 3 1/2. Little big in size but dosen't matter, it look so nice
The collar was a bit trouble of cousre, always, I hate to sew them but love them for the look.
Action picture of my son this time. Cute?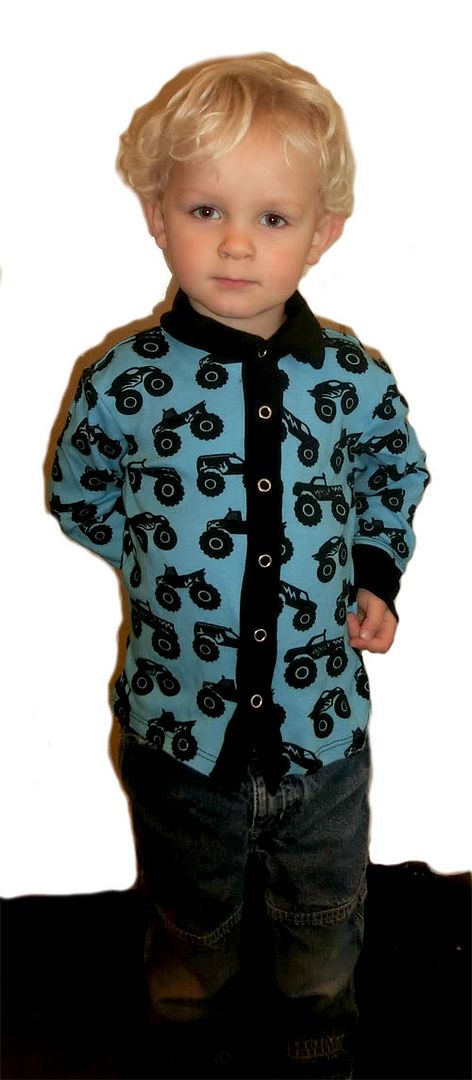 One Response to "Monstertruck shirt"