This one i made to my mother in law. Its quilted on the outside. The firts one coldent stand, but this one have some heave lining between and white linen innside. The letters are painted on, its bread in norwegian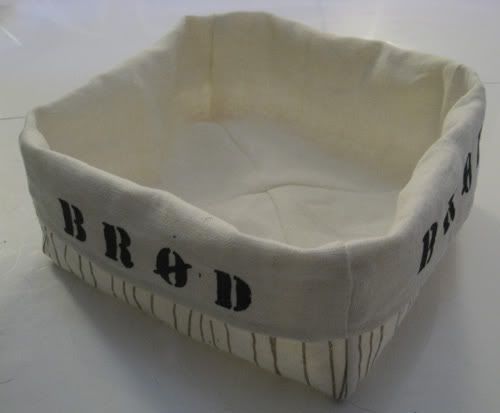 Here are some clothesdiapers i have made. This time i think Ive got the pattern right. Its so difficult to get the diaperfit correct. I have used my prym-kelp, instead of a hammer…what a difference!  Diapers Ive made before its with velcro, thats good too and I loved it before, but not in the washingcycle. Minkiepul-fabric on the outside and micro fleece on the inside. The differcult part is to sewing in the elastics really. Mabe ill get an elastic-foot for my sewingmachine  if  like to make som more, but for now no.

This one is a little to tight, its hard to get the insert in. And the lining is in cotton duh! = to wet and this gives the baby a rash. Its important to have a godd quality on the Velcro, ive learned that on this one!