Two more of the aprondress. Size 2 years. fabric from Ikea. I love to make clothes that are not typical girly.
Last night would not my dear son go to bed. He was slow and stubborn and I spent probably 2 hours to get him into bed gaah. I used my frustration to create this little creature that really describes him very well. On the back it says "I don't want to" in Norwegian. Made of corduroy and lined with cotton. Size 3 years.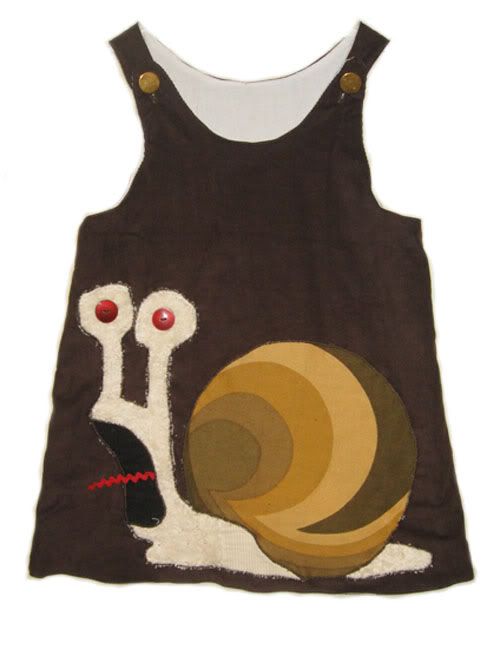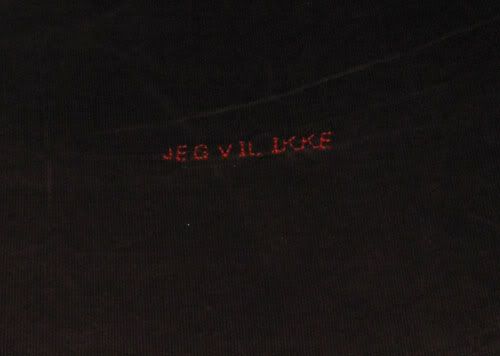 I made a pattern, all by my self! :D:D I just followed this recipe.  Use it on both side all after the mood. The fabric is from Ikea and have this lovely animal pictures. And you can use it in 3 years, first as a dress and then as a tunika so the size is from 3-5 year!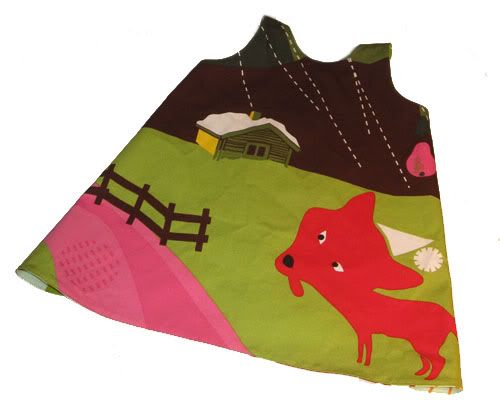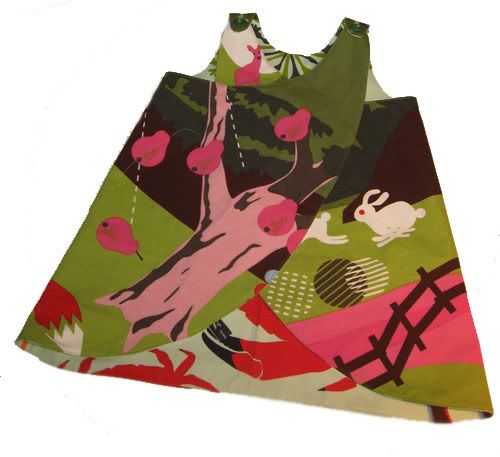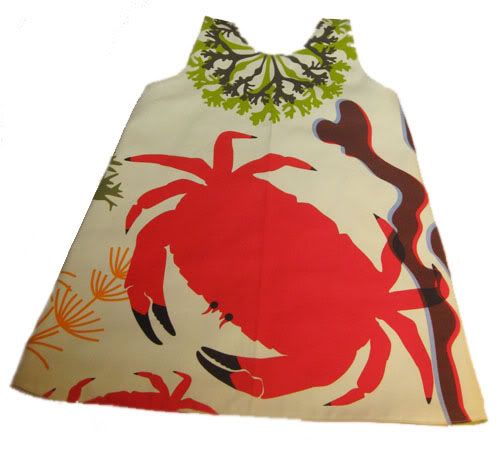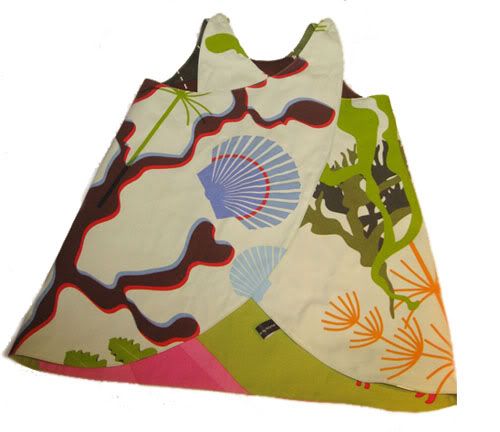 This dress I was very pleased with! Modified after a tskjorte in size 7 years. (EUR 116) Wish I got a little more wrinkle effect on the topedge of the sleeves, but I have to experience with my machinessettings more, it worked well with regular drag in line wrinkles. Maybe if I get more grip on my rufflern or the new gatherfooten to overlock . The gathering on the chest is with tape. This is going on the marked, but I love to take your order if you want one similar
Then I finally had some time off. And has done little in weekends as well. Sure… it is taking me longer than you think. You supposed to draw the pattern, cut it out, make sure the pines is fixed properly to the fabric, draw around, cut the material with the seam allowance. And only then can you begin to sew. And it's not always easy either. Often there will be mistakes and ypu have to rip it up again, indicate the recipe, etc. Now I was a bit brave who chosed difficulty 4 of 6 But I was happy with a bit of a challenge! Have learned along the way. On this I think the back was a little wide, but it happens it shrinks a tiny bit because I didn't bother to wash the fabric before I sewed * whistle* The most cumbersome of this was the part were the fabric overlapped at the very top, where you have to turn inside out and sew back and behind the row of buttons. Decorations are just drawn on with chalk and sewn in trippel straight stitch. The lower border was a decorative stich on the  sewingmachine but it messed up each time there was a bump in the seam, so it was not perfect, maybe it's just me who sees it thou. AND thanks to shamu for button and tape trick! It prevented me from a lot of extra work and I got the buttons in exactly the right place. What I did was to chalk up the button hole on one side. Layed the front sides togheter and hit it with my hand over and tadaaa I have the exact same mark on the other side! There, I fixed the buttons with tape and sewed
 I think it look nice. Now I only have to make matching pants or somthing. Pattern: Norwegian Altomhåndarbeide No. 2 February 08 Borrowed in the Library;)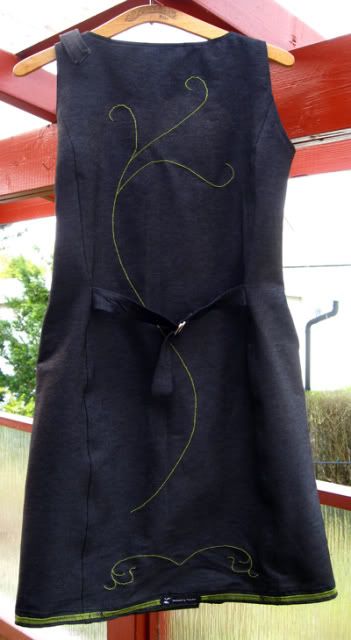 My first fleecedress. Sooo good and warm! Its very popular in Scandinavian to sew these ones, its so freaking cold in wintertime. Fleecefabric from ebay and polarfleece, not the ones they use in blankets.  The collar is a little wide and i should have used some kind of lining but I got so excited to finish it. The skirt is square so maybe a little to much fabric there. My husband thinks it look like a carpet anyway, but i don't care. In this picture I'am 7 month pregnant with my second child and very tired so please keep that in mind lol.

This is a pretty easy dress to make  but Ive messed it up. I was not happy with how the ending turned out in the front of the chest, but I have no idea how to achieve it. Also the shoulder straps is to wide. Lots of mistakes here but it is nice to wear.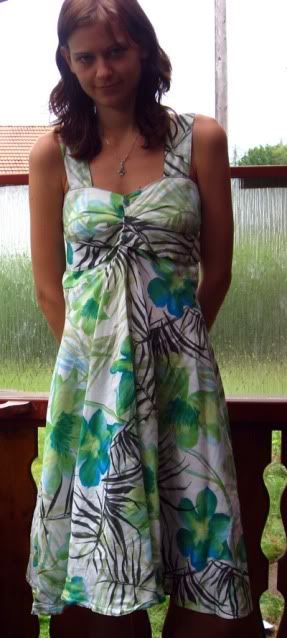 I found an old pattern that my grandmother had saved. Summer Dress, size 10. I had to just try it for fun. I do not have a 10åring but a 2 year old haha. The fabric is cotton and the same that I used in a star pillow: D