Well, time to make a new simple tutorial. and this time in redesign. If you have a pant who are to small, this is what you can do. I have used a EU36 and made it to around 38.
You need a matching fabric, your pants and optional biastape.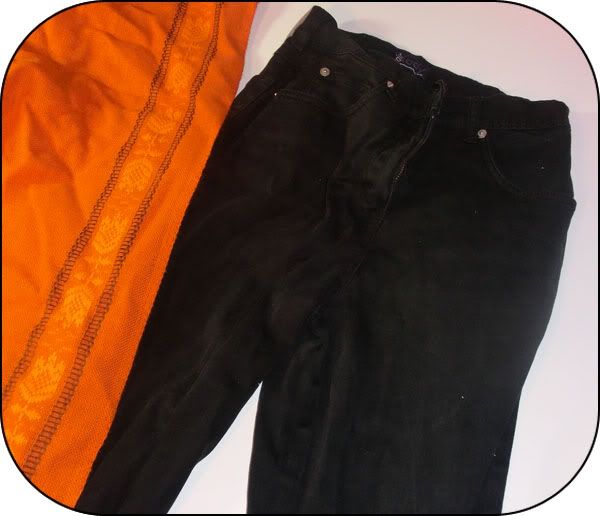 1. Your pants and matching fabric. I love orange and this is a old tablecloth from the 70's. But of course choose what you want, but I suggest that you choose a solid and not too thin.
2. Cut up the side-seam and cut off the seem-allowance on the other part. I will keep the pockets in the same shape.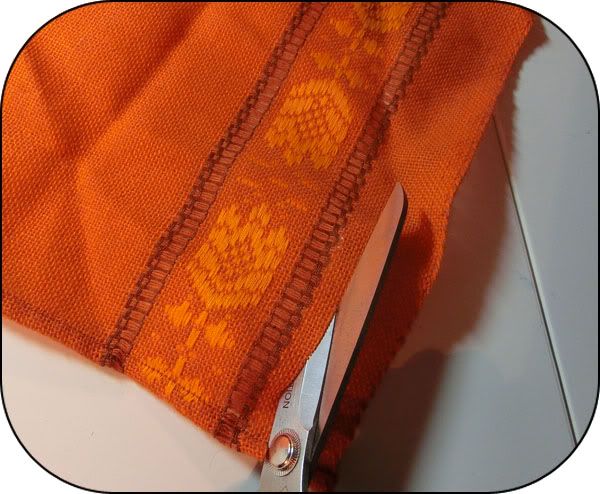 3. Now, Measure your waist and subtract the 2 waistline from your pants, and 0,5*4 seamallowance. This number is what your missing. Dived .the number on 2. and add seamallowance 2 times. Two for each side of the stripe.
EkS. My waist is 74. 74- 64(pants-0,5*4)= 10. 10/2 = 5.. 5*0,5 on each side of the stripe  = 6 cm strips. Cut the stripe a little longer than your pants (or like me too short)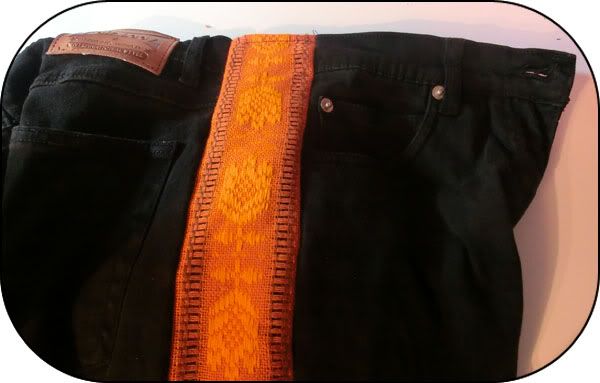 4.  On my tablecloth I just overlocked it to the side seams. But you may have to fold under and sew a seam on the top of the stripe. If you don't have overlock, just sew a seam and a zigzag.
5.  Well I cut my stripe to short, but hey why not give the pants a swing on the bottom? Of course you don't have to
I cut my stripe in a V shape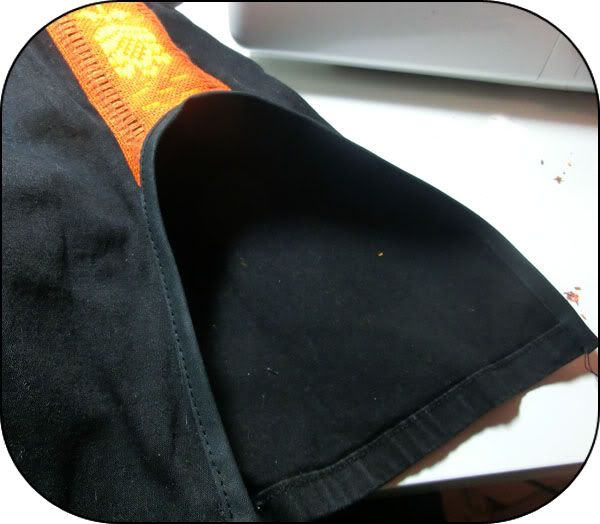 6. I just sewed on biastape around this hole. Simple as that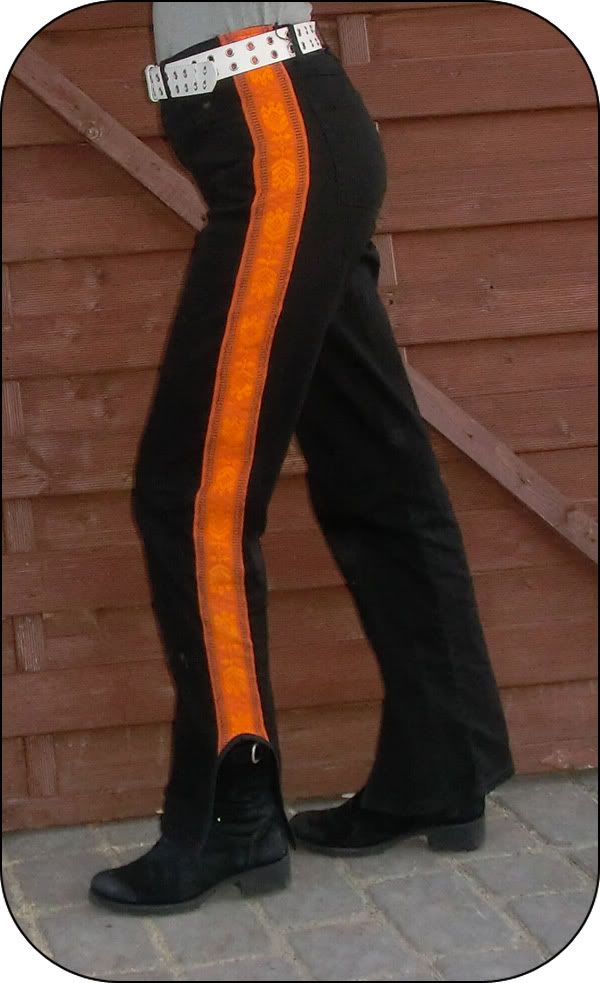 7. Tadaa nice? I think but I also love these colors. Make one and leave me a comment so I can take a look at yours.