Love this fabric from sydilla. Its blue monstertruck in isoli.  The pattern is form Ottobre 6/11. this is sixe 4 years but my son is 3 1/2. Little big in size but dosen't matter, it look so nice
The collar was a bit trouble of cousre, always, I hate to sew them but love them for the look.
Action picture of my son this time. Cute?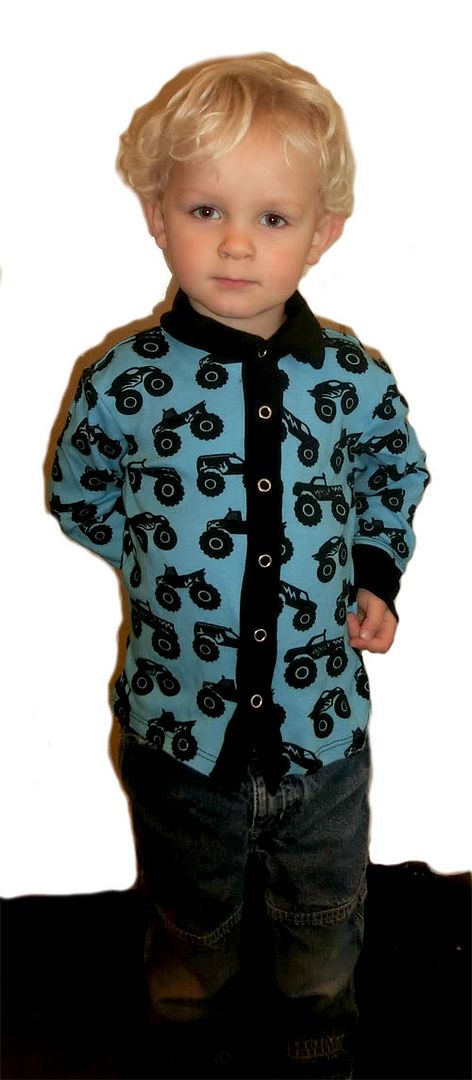 I should really make something else, but wanted to sew something for myself:) Although this is not going to fit before duedate then of course hehe. Shirt pattern is from Burda summer 09. There is stitched in white. I'm not so fan of white, because it becomes gray, so why not just sew in gray?! Is moreover that gray is very casual and can be used in some nicer contexts too. I struggled a lot with the collar, but it is a "fold" in the back so it doesn't show + that I just couldn't understand how I would fold the sleeves correct,  to get three quarters rolled up without to show the inside seam, duh hehe. The fabric is popolin andironfree (love that). In the brand logo I have a bat so to make the shirt a bit more rough, I used bat-buttons bought from ebay and made a batoutline on the lower back of the shirt. I think it matched well with black contrastseam .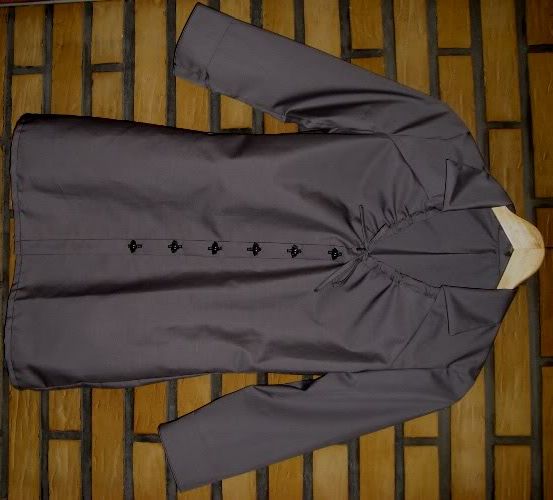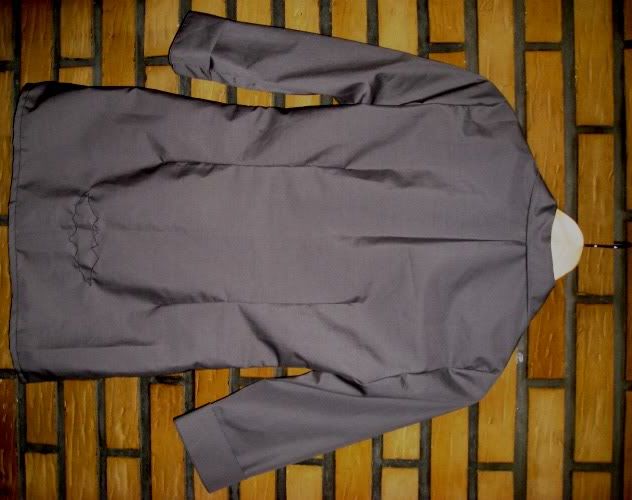 Wrong colour on this picture, its more blue