What do you do with the sweaters that is washed wrong? This was man's size L sweater ….But I  could create some new clothes? Arms are legs and the rest are west. Now the arms was not long enough to become a hole pants so Ihave to add som yellow knit. A  little duck were sewn in front with a some filling in so it created a funny 3D effect. Edging is done with the same yellow knit. I thought I'd be smart to edgde before I sewed it together, but it was very difficult to get the ends to meet perfectly .. was too much mess. So it is perhaps better to sew together first. It becomes so thick to sew the edgefabric somtimes, the threads jumps and dont bind it. Whether it was, it is a warm and good small suit. Just make sure to not wash it again in the regular wash! 
So do not throw such fine wool garments, they can become something new and nice:)
Before: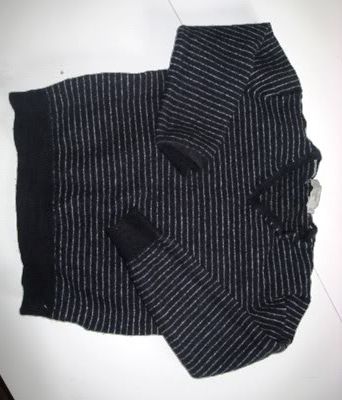 Etter: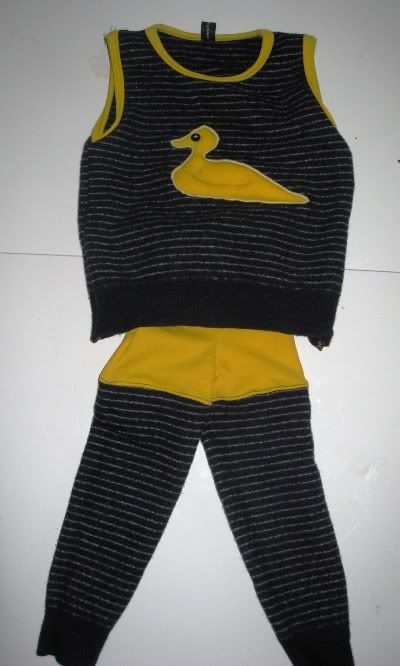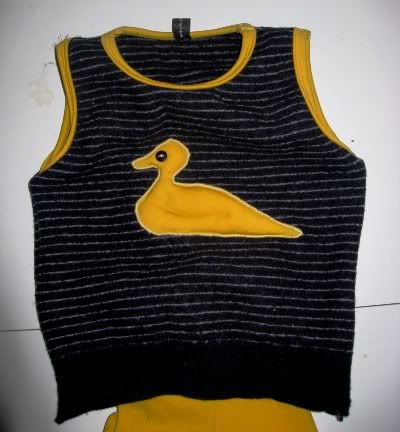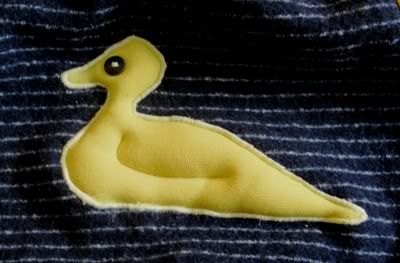 When he tryded it on the yellow but becomes very uniq and a little ducky too lol. The west was a little wide and the neckopning alittle big.