SEPTEMBER 2013: This pattern is now out for sale in three sizes. It is updated with better lines and I have edit so its fit more perfectly. You can purchase it here if you like
If you would like to follow me on my Facebook I will choose two followers who get the patterns for free in the end of 31 September. NB: Remember to post a comment here that you did
Hi, want to make an wraparoundbody? The free pattern is downloaded from here. You have to purchase it, but its free of charge.  If you make this so please link back to this blog as a thank you
It is a little work to make a tutorial. This body is in European size 62 (1-3 month) because it is just little babies who use a wraparound(to avoid putting it over the head). You don't have to use a overlock and cover like I did here, but it sure makes it a lot faster of course.  The pattern is including a 1/2 cm seamallowance in the sleeves, sholders and sides.  The other edges have fabricedges (is this the correct name?)
PS: A sample of this body is a giveaway this month, check it out in the next post
What you need:
1/4  meter jersey/inerlock

Ribb/Interlock to the fabricedges

Sewingmachine

Jersey-pressonbuttons
Cut out all the pieces:

Then you sew together the shoulder seams. Make sure you add the correct section of each pice directly against eachother.

Cut out a 4 cm strip to make the edges.

Sewing the strip on with my cover. Up the one side, the neck and down the other side. If you just have an regular sewingmacine you can sew it on like biastape but stretch it when you sew it on the first time along the edges.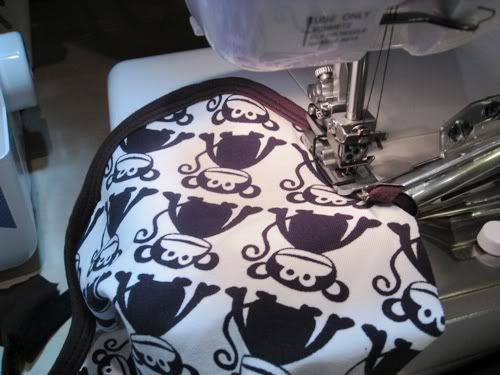 What it will look like when you are done: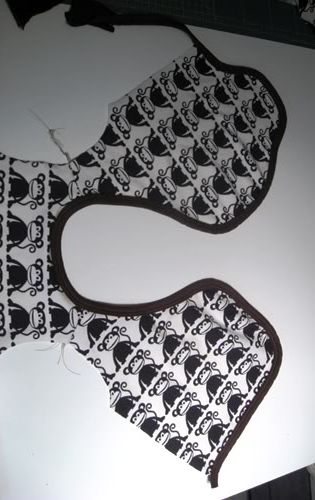 Edge the bottompiece

Sew the shoulder seam: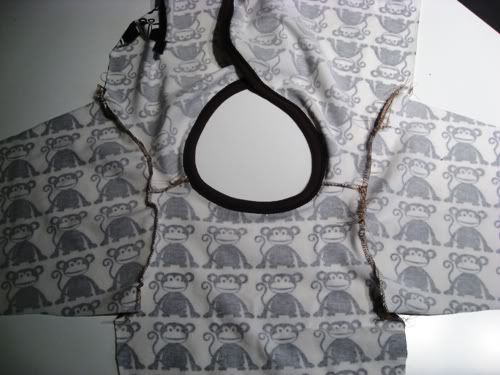 And edge the other sleeves. (If you rather want to sew it up, remember to add this in the sleevepattern) Then you end up like this picture: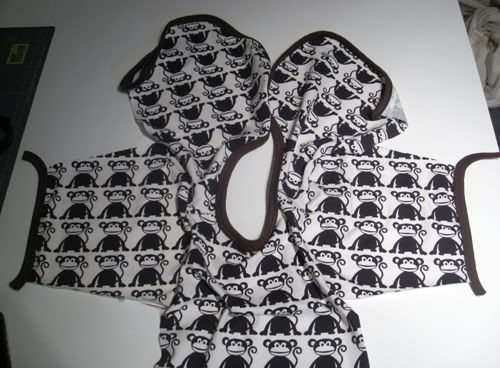 Now, make this: Fold the fabric pieces together and sew around, or pull out if you don't have overlock. Make 3 pieces. These will sit in the side seams as reinforcement where you insert pressonbuttons on the inside.

Pin them onto the wraps as shown here. 2 pieces on the inner wrap ..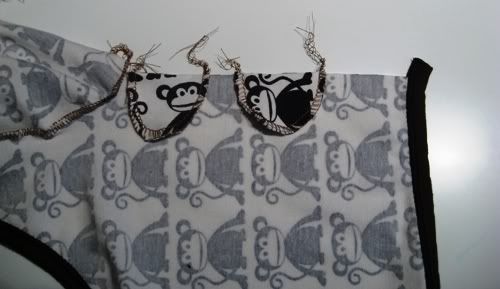 ..and one on the outer wrap.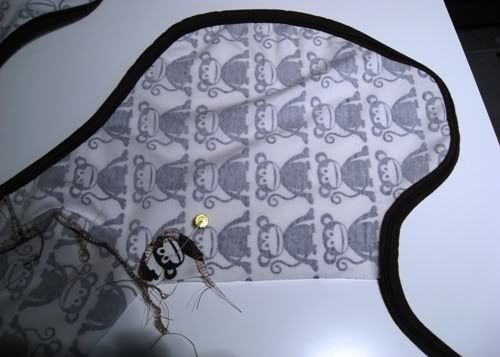 Sew the side seams and sideseams on the sleeves at once. (Do not sew all the way out on the edge, starting and stopping about 2cm from both ends)

And now a little trick with the fabricedges. Sew straightstitch by starting at the seam that is almost completed, and sew along the edges. (Black threads here) Pin together just to make sure it will not move when you sew.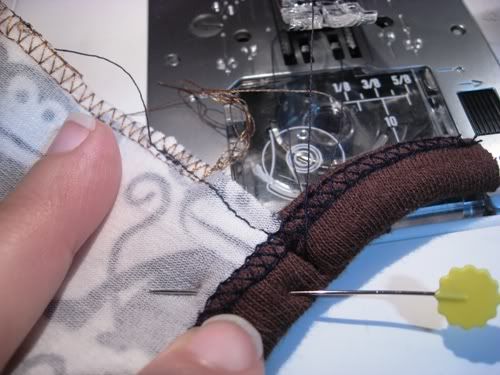 Then you fold edges to each side and sew two seams from the front side.

Look like this:

Now cut away the excess edges. Voila now you have a good ending that not makes a big lump in the sleeves and they doesn't meet skewed at eachother, which it often does because it  is so thick there. If you sew with a regular machine, you can of course sew all the way at once and do the same.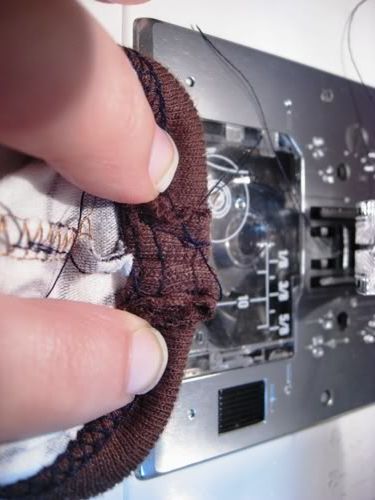 Turn the innside out and tadaaa you have made a wraparound body. Now just have to put in a lot of presson buttons, but I expect that I don't need to explain that:)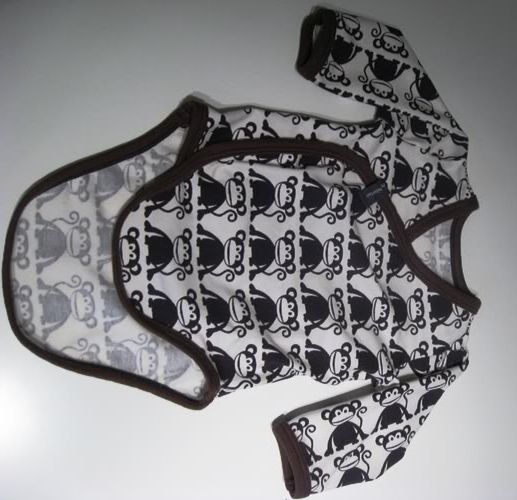 This one is for sale at 270NOK or I also make coustoms, just email me
I'll be very happy for comments and wold love to se your result and if you can link to my page I'll be very happy
TERMS OF USE: This pattern is for personal use only. You may not sell this pattern, or body made from this pattern!
I have also made a pattern for hats. this you can sell from, please check out my site here
79 Responses to "Wrap around body – tutorial"