Total visitors:
Visitors this month:
Visitors this week:
Visitors today:
Visitors online:
This website and blog are written in English, but Iam Norwegian. Its not always I find the right word or sentences, so feel free to correct me! Leave a comment an I will be happy to check out your blog :)
Keep in mind the time here in Norway if you ask a question to me or sending me a mail ;)
June 30th, 2011
I like to create girly dresses. It easier to make som girly than boyish I know. You can stash a girl not a boy. if I do my housband won't dress my boy. So theses ones are for sale or my little girl can wait 2 yers to use  them. She is 1 so these are in size 3years.. The fabric on the cherry one is from Kaufman and the elephant dress is a curtain from a sale. Simple and nice but I used more time than I was supposed to, like always huh…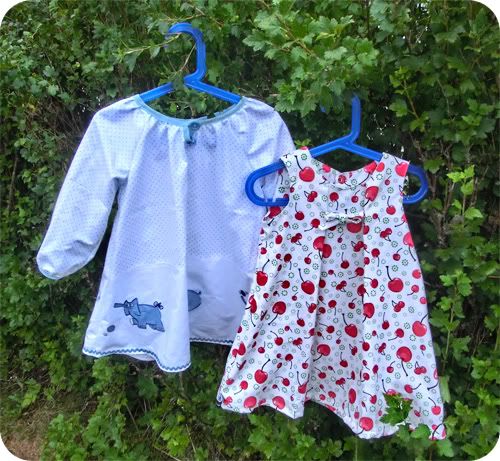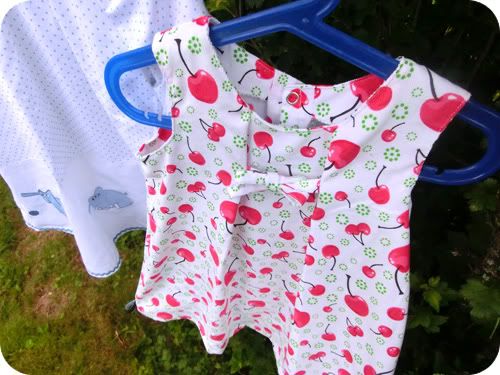 Norwegian: Ønsker du å kjøpe disse koster de 350 /stk.