Well, my first very local tradeshow. It was ok, and I sold 2-3 product 's.
Handed out some businesscards and talked to lots of people in the area where we live. Always nice to get to know them and show that I exist. Were you in the market, I would like to hear your honest opinion about what you think, what you want to buy? Is there anything you miss to your children that I might try to sew? Leave a comment here:) (gjerne på norsk)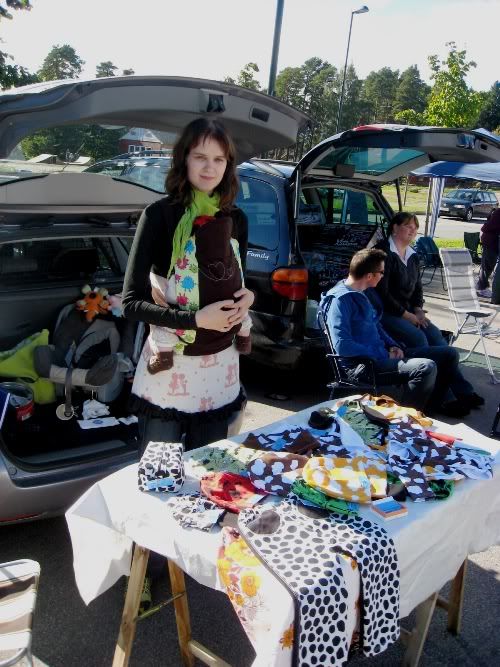 I decided three days ago that I wanted to come on this, so I was not prepared enough , but at least have several sizes available, and either hang up a bit instead  is everything  thrown around on  a small table.
2 Responses to "First market/tradeshow"