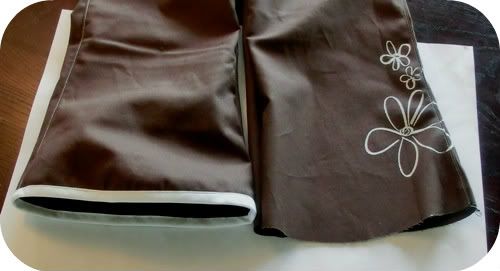 You want to splice bias tape in a circle just as the picture above. I will show you how you can do it perfect and the splice-seam lands on the leg inside side-seam.
Sew on the bias tape as you normally do. I sew it on from the backside and then turnover, but here,  make only this first seam around. Important: Begin to sew the distance like the width of your seam allowance(brown and black). If your seam allowance on the leg is 1 cm yours garment, begin 1 cm from this seam allowance.(red arrow)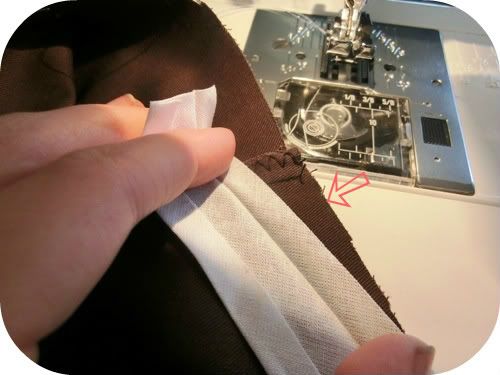 Sew all the way around and stop with the same distance as you started with. se were my scissor point? Watch up so you don't sew on the seam allowance..
You end up like this picture below. Begins and end with the same distance to the seam allowance in the middle.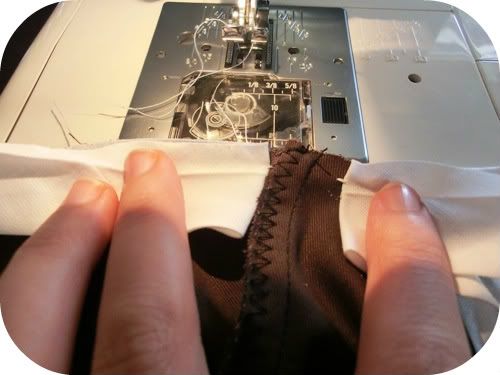 Now fold the fabric on the _inside_(here brown) seam and hold it like I do here.
Take the bias tape up and above and sew on the line like I show you here. If you have a very dark bias tape you have to feel the fold line and maybe mark it.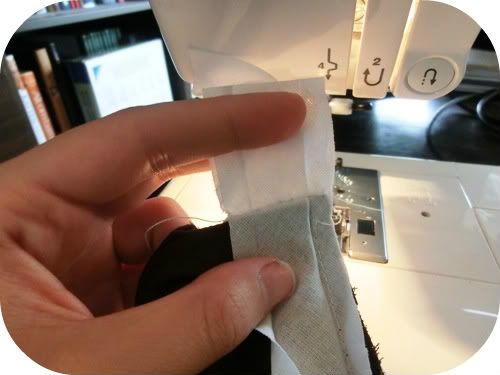 Now cut of the bias tape unfold and sew. Now as you see below will the splice match with the other seam. Continue to sew on the bias tape as you normally do all the way around
2 Responses to "How to splice bias tape in a circle"