To make a good children's jeans are not so simple. Firstly, you need good fabric that tolerate children's play. You can not use thin cotton of not only going to make some light summer pants. Buying pants is often lined which is time consuming to sew. So that was not very relevant. And jeans usual boring and packed in pink stuff or skulls..
This is girl pants because I like details like flared legs and a little floral decoration. It's going to be a challenge to create boy pants, but I'll try that too, thought maybe insects can be cool? And some cars or excavators ..
Anyway, these I have really enjoyed making these, Fabric is from Hilco, easy cotton from sydilla.no. Strong and good fabric that fits very well to children's pants without getting the jeans look. The print is made ​​with screen print and exactly how I've done it is secret:) Pockets, you can design with this tutorial. Trousers you  buying is either too large so if the kid just jumps a little they fall of or they are made ​​so narrow  in the legs so he/her  can hardly move.. Therefore, I used rib around the waist, but not so tight that that it's enough. In addition, I have therefore made drawstring. Was very pleased with the model and these will be on market before they are put up for sale.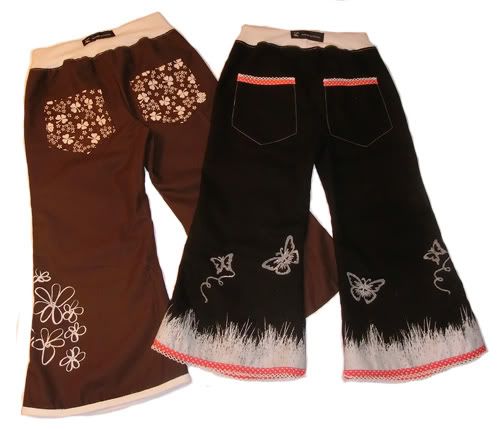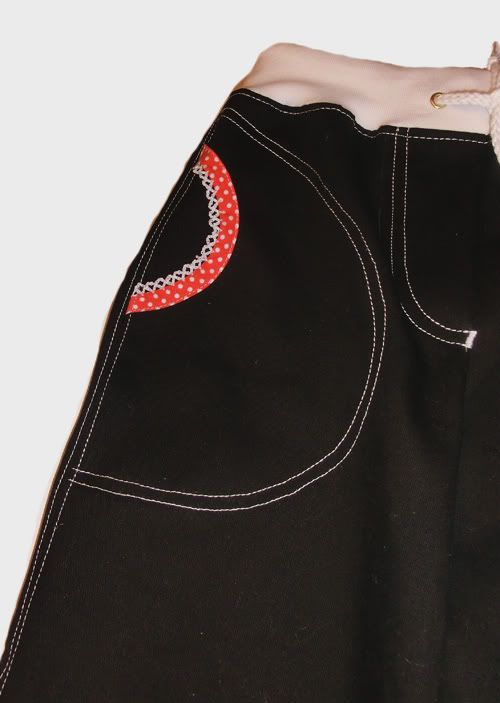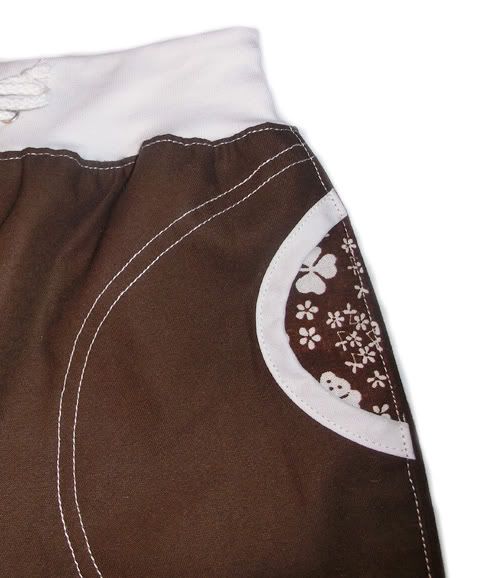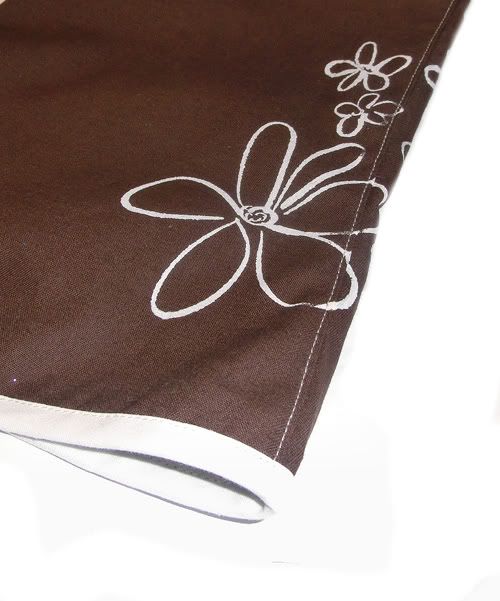 These are in 98/110/116 450,- NOK