This was fun to make, you can use it on both sides, a little heart seams. Lined with thick fleece in the straps and linen in the middle to make it stronger and hold more. This is a little bigger then my last one.  I have tested it on my 2 year old with no problem. The straps are 2,5 m and made of babycord. Monsterfabric is cotton.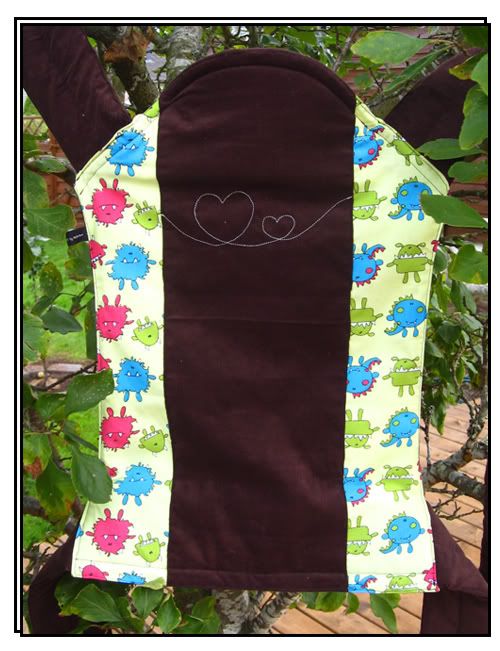 Do you want one? I make it for 1000 NOK / 163 USD
This was a gift for a friend.  Couldn't post it before she got it of course
I like to give something that I use a lot my self.  Inside it is a lining with jeans to make it strong. It fits my 3 months  very well in frog position and hopefully she can use it up to 1-2 years.  The straps are made of cord and this prevent it from slippering.